Web analytics is the process of analyzing the behavior of visitors to a website. This involves tracking, reviewing and reporting data to measure web activity, including the use of a website and its components, such as webpages, images and videos
Web analytics is the collection, reporting, and analysis of website data. The focus is on identifying measures based on your organizational and user goals and using the website data to determine the success or failure of those goals and to drive strategy and improve the user's experience.
Web analytics sits at the heart of any digital marketing campaign as it helps understand visitors' demographics, behavior, and interests. Using this information, you can build more informed and impactful marketing campaigns and strategies and scale your business faster.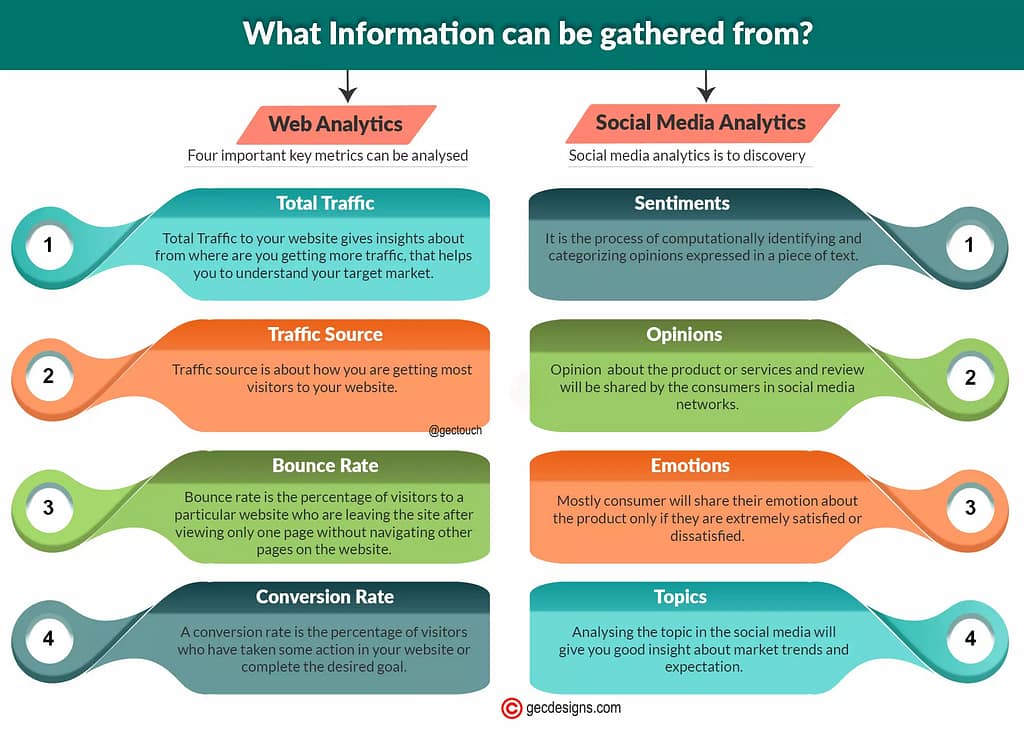 Web Analytics may be defined as a system that collects, process and reports a web site data which can be used to get insights about customers and how they interact with a business's site.
Using Analytics reports we get access to valuable data that helps the business to achieve their goals and objective. Most of the brands use such data to create strategies to achieve their goals. So today, we are going to discuss Web Analytics and why it is important for business?