Data Entry, Internet Research & Admin support
Data Entry Service offers premium web research services in a variety of subjects and areas. If you own a business and require consultation on some aspects, we have experts and guides who can provide you with the best advice on the Internet and online marketing strategies.
An Administrative Assistant Data Entry performs a number of administrative tasks; they support the office, supervisors, and management by taking charge of the duties assigned to them like – creating a database, word processing, creating spreadsheets, presentations, filing and also taking customer orders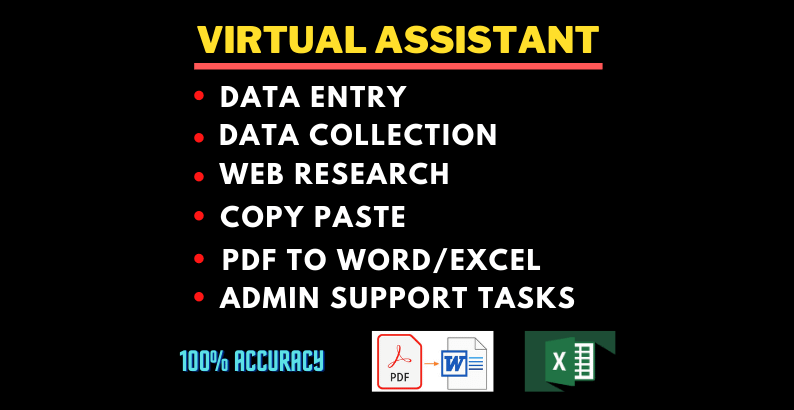 Transferring data from paper formats into computer files or database systems. Typing in data provided directly from customers. Creating spreadsheets with large numbers of figures without mistakes.
Data entry is also vital for managing huge business sectors or organizations to minimize their costs and administrative burdens and use their resources for core business activities. Besides that, other benefits include an increase in accuracy, productivity, maximum use of most technology, etc