Search Engine Optimization
SEO means Search Engine Optimization and is the process used to optimize a website's technical configuration, content relevance, and link popularity so its pages can become easily findable, more relevant, and popular towards user search queries, and as a consequence, search engines rank them better.
Search engines recommend SEO efforts that benefit both the user search experience and the page's ranking, by featuring content that fulfills user search needs. This includes the use of relevant keywords in titles, meta descriptions, and headlines (H1), featuring descriptive URLs with keywords rather than strings of numbers, and schema markup to specify the page's content meaning, among other SEO best practices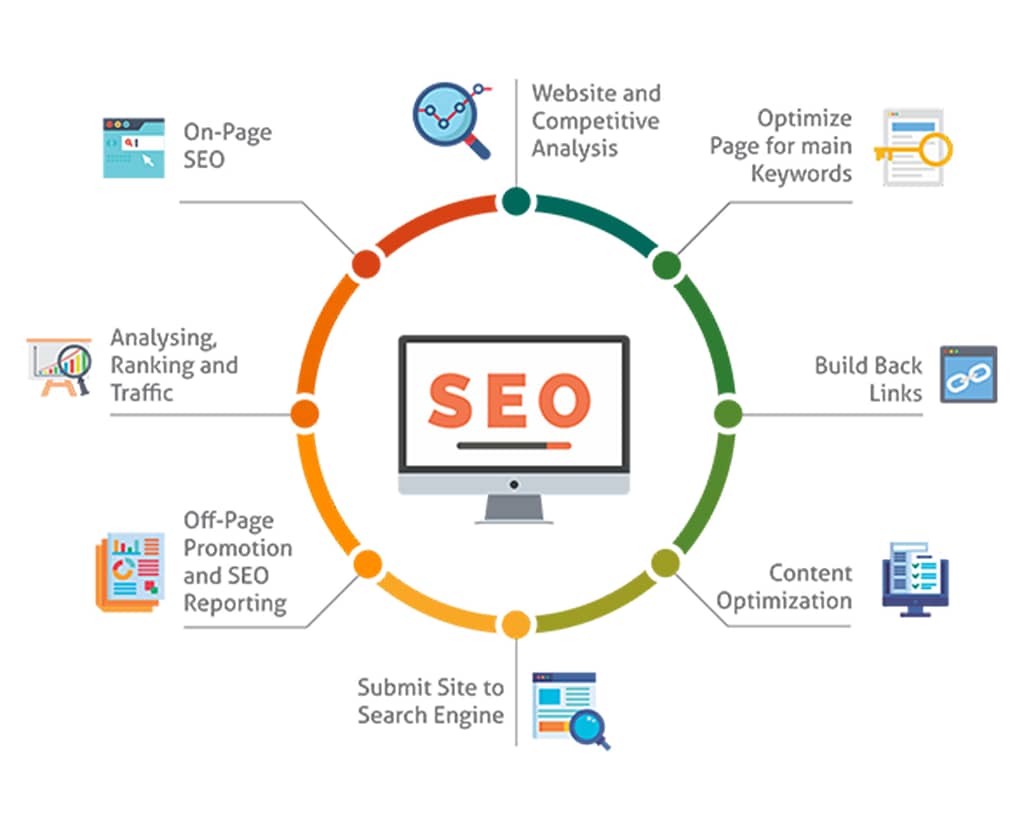 Search engines help people find what they're looking for online. Whether researching a product, looking for a restaurant, or booking a vacation, search engines are a common starting point when you need information. Business owners offer a valuable opportunity to direct relevant traffic to your website.
Search engine optimization (SEO) is the practice of orienting your website to rank higher on search engine results so that you receive more traffic.