E-commerce & Dropshipping Solution
Dropshipping is a business model that allows you to sell products online without having to own or operate the physical location where those products are stored and processed. This means you can start an e-commerce store and sell a wide range of products without handling inventory and fulfillment.
Dropshipping is an order fulfillment method where a business doesn't keep the products it sells in stock. Instead, the seller purchases inventory as needed from a third party—usually a wholesaler or manufacturer—to fulfill orders
Are you thinking about starting an e-commerce business? Awesome! It's the right time to enter this field. According to statistics,  worldwide e-retail sales are expected to grow to $4.8 trillion by 2021. In fact, e-commerce is growing so quickly that it's expected to serve a staggering 2.14 billion people. Of course, there are many more benefits of e-commerce, which we'll discuss below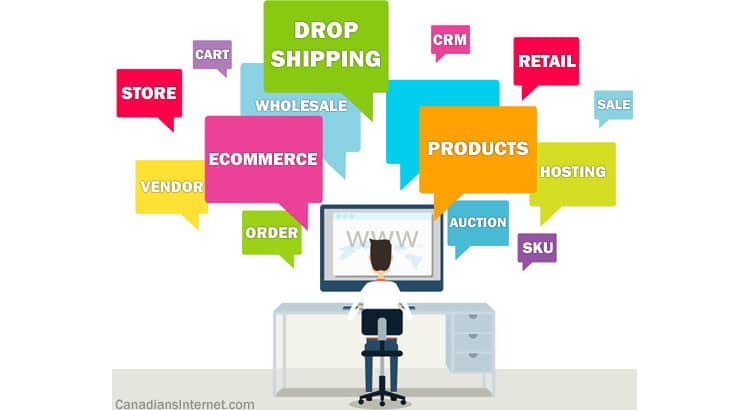 You came to learn what are the advantages of having an e-commerce business. Top of the list of advantages of e-commerce is the low financial cost, but other pros include selling internationally, retargeting customers, personalization of the buying experience, etc. These benefits of e-commerce will help you determine if starting an online store is right for you.
One of the ecommerce benefits is that it has a lower startup cost. Physical retail stores have to pay up to thousands of dollars to rent one of their store locations
However, for an e-commerce dropshipping store, startup costs are estimated at $418and e-commerce stores only pay $3192 a year on Shopify at most for virtual 'rent'. Shopify also includes an easy-to-use platform, hosting, free Shopify themes, great apps, and lots of other great perks.