Social Media Marketing & Management
Social media marketing (SMM) (also known as digital marketing and e-marketing) is the use of social media—the platforms on which users build social networks and share information—to build a company's brand, increase sales, and drive website traffic.
Some popular social media apps include Facebook, Twitter, LinkedIn, YouTube, Pinterest, Instagram and Snapchat. Each platform has elements that makes it attractive to use. And when a company uses several in combination to deliver a multichannel message, consumers can see those messages on their preferred channels.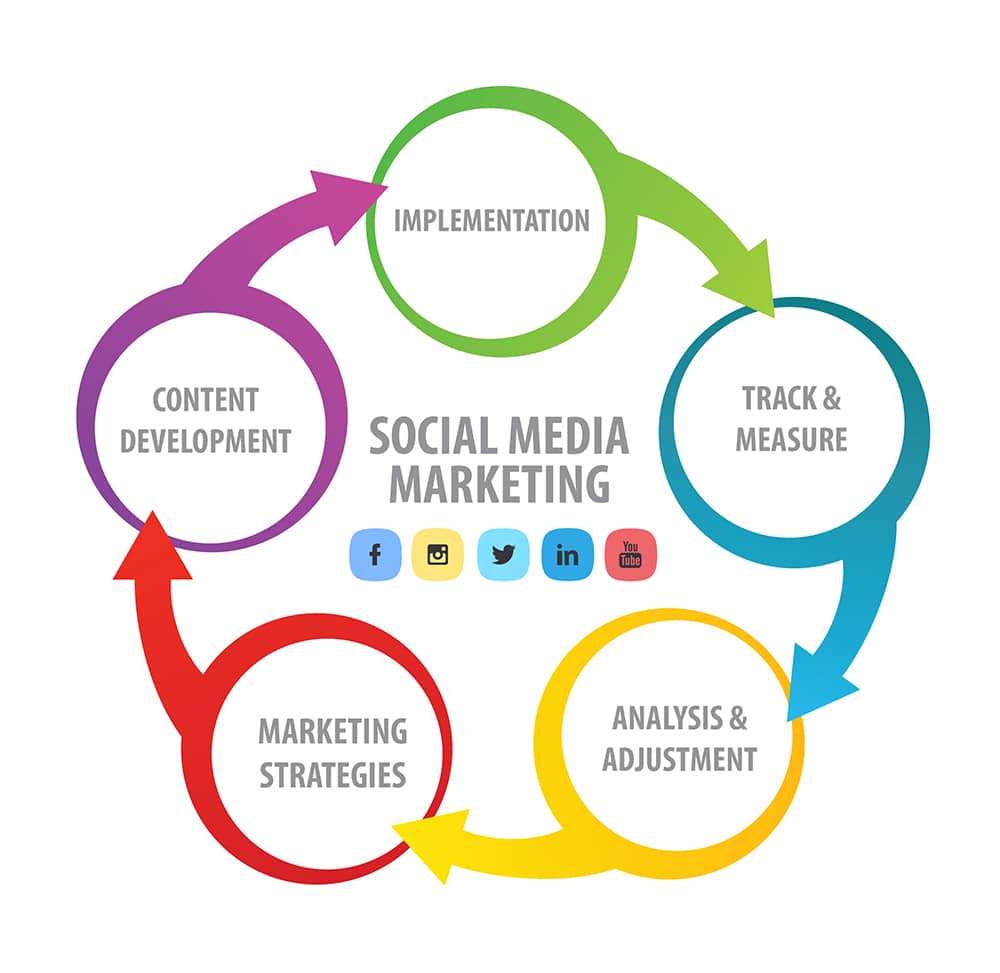 Social Media Marketing & Management
There are many advantages to social media marketing, including brand recognition, audience engagement, and increased website traffic. Businesses failing to use social media marketing successfully are missing out on what could be a valuable part of their overall marketing strategy.
Social media marketing is the use of social media websites and platforms to promote products and services and connect with audiences